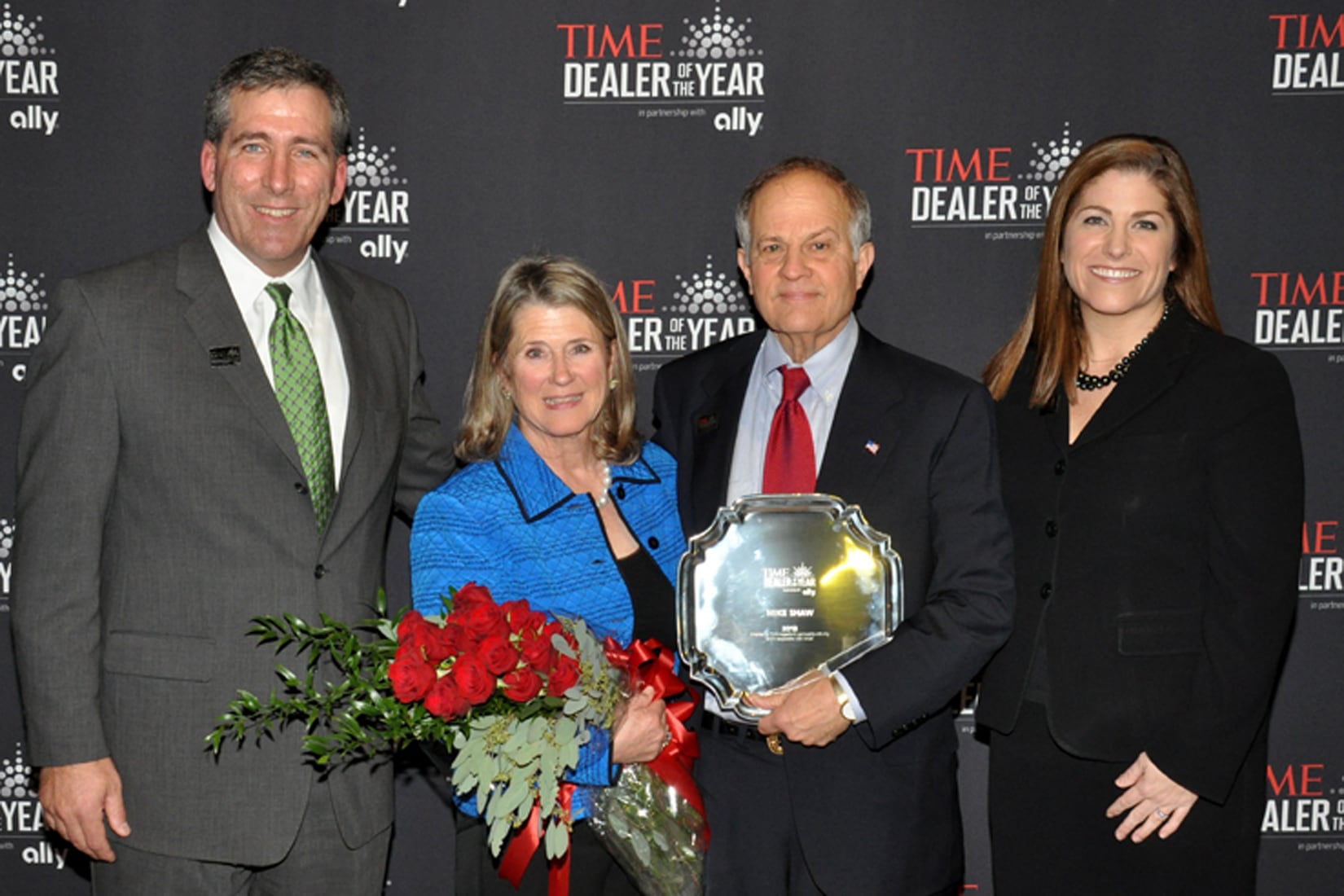 Mike Shaw was named the 2012 National Time Dealer of the Year.
    The Time Dealer of the Year award is one of the automobile industry's most prestigious and highly coveted honors. Recipients are among the nation's most successful auto dealers who must also demonstrate a long-standing commitment to community service. A panel of faculty members from the Ross School of Business at the University of Michigan selects one finalist from each of the four NADA regions and one national Dealer of the Year.
    Mr. Shaw received this highest honor at the 95th annual National Automotive Dealers Association (NADA) Convention and Exposition in Las Vegas. Mr. Shaw owns and operates six dealerships in Colorado, Louisiana and Texas.
"My mantra in business is that quality comes first, customers are always the focus and integrity is never compromised. My actions and ethics as a dealer have helped me become one of the largest minority-owned car dealers in the nation".